Yuvraj Singh Centre of Excellence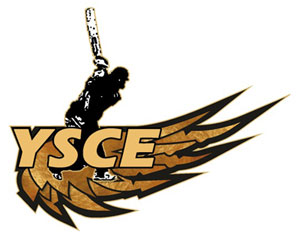 The Yuvraj Singh Centre of Excellence is the culmination of many years of toil and sweat from a passionate, dedicated cricketer who has become one of India's cricketing icons. Cricket has given Yuvraj Singh everything he has today and with YSCE, Yuvraj is looking to give something back to the game. Through YSCE, Yuvraj Singh, hopes to give young, budding cricketers the platform to follow and realize their dream. Through innovative training techniques, national and international exposure and focused, individual development, the Yuvraj Singh Centre of Excellence provides an unparalleled opportunity to passionate youngsters to excel on the cricket pitch.

Cricket is no longer just about the bat and ball – it is as much about fitness, nutrition and mental conditioning as it is about the talent on the cricket field. It is this experience that has driven Yuvraj to make sure YSCE is not JUST a cricket academy, but an elite training centre offering all-round development that deals with every aspect of being successful in the modern game.




Opening Hours

Monday

h.6:00-h.24:00

Tuesday

h.6:00-h.24:00

Wednesday

h.6:00-h.24:00

Thrusday

h.6:00-h.24:00

Friday

h.6:00-h.24:00

Saturday

h.6:00-h.24:00

Sunday

h.6:00-h.24:00
Membership Options
35% Discount of for all members
Inaugural Offer
(6th August Onwards)